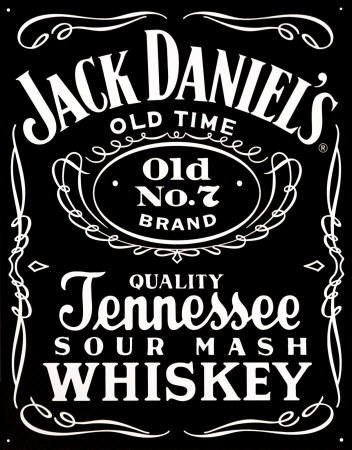 Jack Daniel's was a small American regional brand through the 1950s and much of the 1960s. But it landed on the radar of Hollywood stars, including Humphrey Bogart's Rat Pack. The famous, simple monochrome adverts were first introduced in 1954.
By 1980, 3 million cases were shipped. "Jack" has always been marketed as a premium product. Marketers remind us that the product is not bourbon, but "Tennessee whisky" that is filtered through maple charcoal.
Originally, there were two main Jack Daniel labels: black (the famous one) and green. Although both whiskies were aged for at least four years, Black Label had a higher ABV content of 45% versus Green Label's 40%. Black Label was reduced to 43% in 1988. Green Label was later delisted, and Black Label was further reduced to 40% ABV. So Black Label essentially became Green Label, but with no corresponding price reduction!