How did Holbrook's become the highest selling Worcestershire sauce in the world?
A vinegar brewery is established
The English Midlands were rapidly displacing London as the centre of the British malting and brewing industry by the 1860s. John Leslie Tompson (1841 – 1901) established a malt vinegar brewery at Ashted Row in Birmingham from 1868. Financial capital was provided by his father, a wealthy maltster.
Tompson & Co began to manufacture pickles and sauces from 1875. A Worcestershire sauce was introduced, from an old Indian recipe. It was cold-brewed, a method that allegedly resulted in a smoother and fruitier sauce. It took between two to five years to produce, and used 27 different ingredients, including brandy and sherry.
William Daniel Holbrook (1842 – 1913) was appointed manager of the North of England office from 1874. He soon began to take large orders, particularly for the Worcestershire sauce. John Tompson decided to name the line of sauces and pickles after his leading salesman.
Frederic Carne Rasch (1847 – 1914) entered the business with a capital of £10,000 from 1875. He was appointed chairman the following year.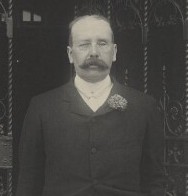 Tompson & Co acquired a vinegar brewery on Cheapside, Stourport, Worcestershire from Swann & Co in 1876. Established in 1798, it was one of the largest vinegar breweries in England.
John Tompson retired in 1878, and left the business in the control of John Leslie Tompson and Carne Rasch.
The business is converted into a company
The business was converted into a limited liability company, the Birmingham Vinegar Brewery in 1879. It had a nominal capital of £100,000. John Leslie Tompson was appointed as managing director.
A considerable export trade to Australia had been developed by the 1880s. The South African market had been entered by 1883.
Private correspondence reveals that Carne Rasch later came to regard J L Tompson as a swindler. He was suspected of falsifying expenses charges. Tompson was declared bankrupt in 1884, following a series of unfortunate personal investments.
W D Holbrook was accused, but ultimately acquitted, of stealing over £900 from the company in 1887. He subsequently worked as a journalist in Manchester before emigrating to New Zealand, where he apparently married a wealthy woman.
Ten million bottles of Holbrook's Worcestershire sauce were sold in 1888. Advertising claimed that sales were high because, "it is the best and cheapest". It sold for around half the price of the rival Lea & Perrins product.
Three large wooden vats, each capable of holding 140,000 gallons of vinegar, were installed at Stourport in around 1891. It was claimed that they were the largest vats in the world.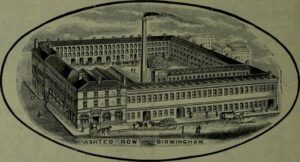 The Birmingham Vinegar Brewery had a capital of £150,000 by 1897. It was the second largest vinegar manufacturer in the world.
Holbrook's was the highest-selling Worcestershire sauce in the world by 1898, due to its strong export market and low price. Nearly ten million bottles were sold every year. It was the leading brand of Worcestershire sauce in South Africa and Australasia.
Holbrooks
The name of the company was changed to Holbrooks Ltd from 1900. Worcestershire sauce was by far their most important product, although they also produced vinegar and pickles.
John Leslie Tompson died due to an accidental overdose of sleeping pills in 1901. Arthur Henry Tompson (1852 – 1927), brother of John Leslie Tompson, was appointed managing director of Holbrooks.
Holbrooks was the largest vinegar brewer in Britain in 1906.
Holbrooks operated the largest Worcestershire sauce factory in the world by 1911. One of the vessels had a capacity of 100,000 gallons, and it was claimed to be the largest vat in the world. Holbrook's Worcestershire sauce was supplied to the dining rooms of the House of Commons and the House of Lords.
Carne Rasch died in 1914.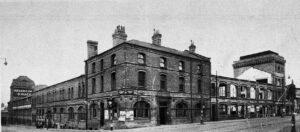 Holbrooks employed 600 people by 1914.
The First World War resulted in difficulties regarding procuring sufficient raw materials, labour and shipping. Much of the largely female workforce found employment producing munitions for the war effort, and much of the male staff enlisted in the armed forces.
Holbrooks established a factory in Sydney, Australia from 1920. Sited on three acres, it was the largest Worcestershire sauce factory in the British Empire. Hundreds of thousands of gallons of Worcestershire sauce were stored for maturation at any one time. Several hundred workers were permanently employed. The site included its own vinegar brewery and glass bottle factory.
The managing director in Australia was Captain Gilbert Nobbs (1880 – 1970), previously the export director. He had permanently lost his sight after he was shot through the head during the Battle of the Somme. Nobbs was a remarkable man who, despite being blind, taught himself to play golf and travelled around the world unassisted.
Arthur Henry Tompson died from nephritis in 1927.
The Stourport vinegar brewery was reputed to be one of the most modern in the world, with some of the largest vats in Britain, in 1936.
War and post-war struggles
Domestic operations had become loss-making by 1939, due to what the chairman termed "insane competition" in the vinegar trade. However the profitability of the overseas businesses enabled Holbrooks to survive.
The condiments factory in Birmingham was entirely destroyed by German bombing during the Second World War. However the vinegar and Worcestershire sauce factories remained unharmed, and record sales were made in 1941-2.
Due to a shortage of raw materials, bottles and labour during the Second World War, much of the export trade was lost.
British sales grew in the post-war period. The Stourport brewery produced over three million gallons of vinegar a year by 1949.
Four million bottles of Holbrook's Worcestershire sauce were sold in Australia in 1950. Captain Nobbs received an OBE in 1950, and retired as managing director of the Australian subsidiary the following year.
Two million bottles of Holbrook's Worcestershire sauce were sold every year in South Africa by this period.
A total of over 300 million bottles of Holbrook's Worcestershire sauce had been sold over the years by 1951.
Sale of the business
The Birmingham factory was subject to compulsory purchase by the Birmingham Corporation in 1954, and the site was redeveloped. Holbrooks consequently suffered from a cash-flow shortage, and was forced to sell its loss-making British business to British Vinegars, a joint venture between Crosse & Blackwell and Distillers, for £171,000 in 1954.
Holbrooks sold its profitable Australian and South African subsidiaries to Reckitt & Colman for £422,000 in 1955. The deal also included the rights to the brand outside of the UK and Europe.
Reckitt & Colman extended and improved the Australian factory in 1957.
Reckitt & Colman sold the Holbrooks business to Goodman Fielder in 1997.
The Stourport brewery was closed with the loss of 22 jobs in 1999. The site had been in operation for over 200 years, and had latterly produced Sarson's vinegar.
Holbrooks Worcestershire sauce is still going strong in Australia, and remains available in South Africa.
As of 2020, Australian Holbrook's Worcestershire sauce contains water, vinegar, brown sugar, golden syrup, anchovies, salt, tamarind, spices, caramel for colour, onion powder, garlic powder and "flavour".