Henri Wintermans is the highest-selling cigar brand in the world.
A Wintermans & Sons is established
Sjaak and Henri Wintermans (1886 – 1975), two brothers, established a cigar manufacturing business at Duizel, the Netherlands, from 1904. They traded as A Wintermans & Sons, in honour of their father.
Sjaak concentrated on sales and Henri concentrated on buying and blending tobacco.
A Wintermans & Sons captured a substantial proportion of the Dutch market but Henri amicably left the partnership to establish his own cigar manufacturing business from 1934.
Henri Wintermans relocated to the neighbouring town of Eersel, and his son Adriaan entered into the business.
Adriaan Wintermans takes over the business, and grows sales in Britain and France
Adriaan Wintermans took over management of the business from 1945.
Wintermans identified the post-war Dutch cigar market as over-saturated, and decided to concentrate on export sales to drive his business forward. Britain was soon the company's largest sales market.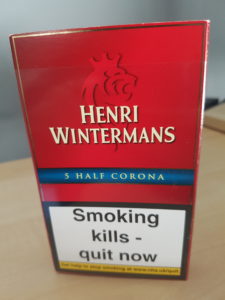 The Cafe Creme cigarillo was introduced in France from the early 1960s.
Henri Wintermans was by far the most popular Dutch cigar brand in the United Kingdom by 1965.
Wintermans is sold to British American Tobacco
Adriaan Wintermans had a clear vision for the European cigar market, but he lacked the financial capital to realise his ambition. He felt that the company could best realise its potential as a part of a larger concern. He sold Henri Wintermans to British American Tobacco (BAT) for just under £2 million in 1966.
BAT was the largest manufacturer of tobacco products in the world, and Adriaan Wintermans was appointed head of the European cigar business.
Over 500 million Henri Wintermans cigars were produced in 1971.
Henri Wintermans made just two percent of its sales in the Netherlands in 1972. The United Kingdom accounted for over 62 percent of sales, and Henri Wintermans held around 15 percent of the UK cigar market.
Henri Wintermans increased sales by over 500 percent between 1966 and 1972. Production capacity was increased by 75 percent to cope with rising demand in 1972.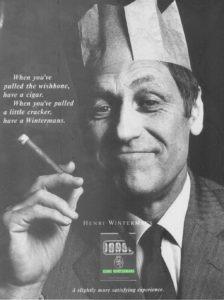 Henri Wintermans was the leading cigar exporter in the world by 1977. It was the highest-selling imported cigar brand in Britain by 1978.
Wintermans Cafe Creme ranked second in the British miniature cigar market by 1983.
Over 600 million Henri Winterman cigars were sold in 1990.
BAT sells Wintermans to the Scandinavian Tobacco Group
Henri Wintermans was sold to the Scandinavian Tobacco Group for £55 million in 1996. The merged business was the largest cigar manufacturer in Europe.
Henri Wintermans employed around 2,000 people in 1999.
Henri Wintermans products are still manufactured in Eersel. The vast majority of sales are in Europe.