This is the story of how Apollinaris became the highest-selling mineral water in the world.
Establishment of the company and growth
The Apollinaris spring is situated in the German Rhineland. It is an alkaline and highly-aerated water, and contains sodium chloride and calcium, sodium and magnesium carbonates. The Apollinaris spring began to be commercially exploited, in a modest way, from 1852 onwards.
George Murray Smith (1824 – 1901) was the head of a successful London publisher. He first encountered Apollinaris spring water whilst dining with Ernest Hart (1835 – 1898), the editor of the British Medical Journal, in 1872. Smith appreciated its taste, and determined to acquire the spring.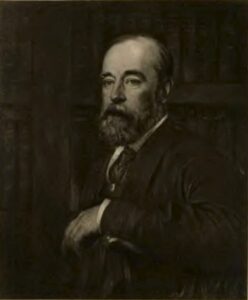 Smith partnered with Edward Steinkopff (1838 – 1906), a Frankfurt-born merchant, to establish a British company with the worldwide distribution rights to Apollinaris water in 1873.
The Apollinaris Company Limited had its head office at 19 Regent Street, London. Steinkopff became company chairman and Julius Charles Prince (1851 – 1914) was appointed as managing director.
Murray Smith was a skilled businessman, and he organised quicker, more efficient and safer distribution of Apollinaris from Germany. Meanwhile, Steinkopff was praised for his high energy, and his bold and prudent business decisions.
Company growth was to prove swift; just under 1.8 million bottles were sold in 1874, the figure had rise to over ten million bottles in 1881.
The brand soon established a prestigious reputation. Queen Victoria used Apollinaris as a mixer for Scotch whisky or claret. Over 19.5 million bottles were sold in 1895.
Foundation of a public company
Apollinaris acquired Johannis, a rival German mineral water producer, for around £400,000 in 1897.
Apollinaris & Johannis was formed as a public company with a capital of £2,380,000 from 1897. Steinkopff and Smith divested their shares, largely to Frederick Gordon (1835 – 1904), the pioneer of the first modern hotel in London. Gordon became president of the company.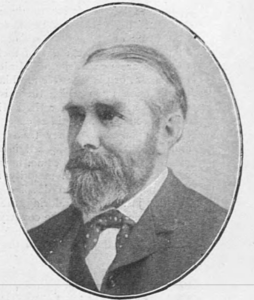 Apollinaris & Johannis merged with A & F Pears, a struggling soap manufacturer, in 1898. The amalgamation was organised by Gordon, who insisted that there were cost-efficiencies in distribution and sales between the two companies, although the contemporary press remained sceptical.
Apollinaris & Johannis held Royal Warrants to supply the King and the Prince of Wales by 1902.
Over 30 million bottles of Apollinaris were sold in the 1905-1906 financial year.
Steinkopff died with an estate valued at £1.2 million in 1906.
Apollinaris was a popular culture staple, especially among the middle and upper classes. It was referenced by many leading novelists of the era, including Henry James, Edith Wharton and James Joyce.
A & F Pears was acquired by Lever Brothers in 1914.
War time troubles
Only Perrier could rival Apollinaris as the best known sparkling mineral water in Britain by 1914.
Apollinaris & Johannis had a capital of over £3 million by 1915. The company employed about 100 clerical staff and 60 to 80 warehouse staff.
Post-war economic chaos in Europe severely hampered company operations, and exports faced the challenge of increasing import tariffs across the world.
Apollinaris & Johannis was forced to diversify, and a range of British-produced soft drinks had been introduced under the Presta brand by 1930. The company name was changed to Apollinaris & Presta from 1931.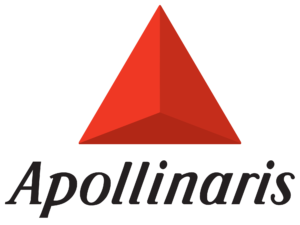 Apollinaris was rendered increasingly expensive as the value of the German currency grew throughout the 1930s.
The German government had introduced a moratorium by 1936 which prevented Apollinaris & Presta from withdrawing funds from the Nazi-controlled country. Exports from Germany had been highly restricted by 1939.
Apollinaris & Presta was appointed sole distributor of Perrier water in the United Kingdom and Ireland from 1938-9.
Decline
The Apollinaris spring was expropriated by Heinrich Himmler's SS from 1943.
British rationing controls restricted the company from producing Presta soft drinks between 1943 and 1948.
Control of the Apollinaris spring and bottle works were regained in 1947-48. The site had been starved of investment during the war years.
Apollinaris & Presta entered into financial difficulty, and lost its stock market quotation in 1955. The spring and bottling works were acquired by Dortmunder Union, a German brewery. Schweppes acquired Presta and the distribution rights for Apollinaris across the British Commonwealth and the Americas.
Schweppes acquired a 28 percent stake in Apollinaris from 1991. Schweppes acquired the 72 percent of Apollinaris that it did not already own from Brau & Brunnen, the successor to Dortmunder Union, for €151 million in 2002.
Apollinaris was acquired by Coca-Cola for an undisclosed sum in 2006.
Apollinaris remains popular in Germany, where it is the second highest-selling sparkling mineral water. Presta is also still sold in Germany.