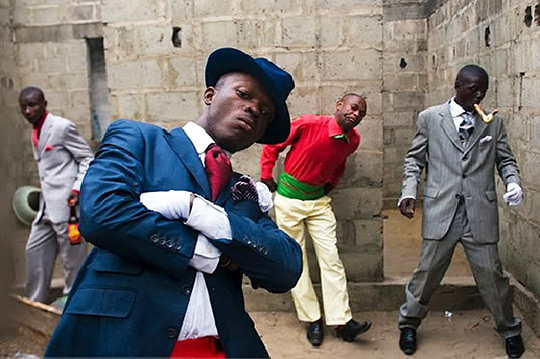 The Sapeurs are incredibly interesting. It it the collective name for men in the African Congo who, amid all the dust and slums, spend all their spare cash on dressing like 19th century bohemian flaneurs. They are the Oscar Wildes of the Congo.
The men are courteous and civil gentlemen. What they do is essentially street theatre. The men light up people's day when they see them. The Sapeurs claim that it is a form of escapism for a region that has been devastated by civil war. They aspire towards a better existence for their community.
The Sapeurs made me think about the importance of aesthetics, as a source of both escapism and aspiration. Some people say that Oscar Wilde was an elitist. I don't think he was any more of an elitist than the Sapeurs.
Guinness have recently made a short documentary about the Sapeurs which I thought was really interesting.
[youtube=http://www.youtube.com/watch?v=CScqFDtelrQ&w=560&h=315]
Guinness are good at creating incredibly interesting advertisements. I have enjoyed the global; focus of their recent efforts. Recent ads have told interesting stories loaded with pathos in a subtle way so as not to make them cheesy, exploitative or overbearing. Here is the Guinness Sapeurs ad:
[youtube=http://www.youtube.com/watch?v=B-3sVWOxuXc&w=560&h=315]