Here I demonstrate how to make Lea & Perrins Worcestershire Sauce.
Lea & Perrins
People are increasingly sceptical of advertising claims these days, but Lea & Perrins Worcestershire Sauce really does stand head and shoulders above its competitors. Chef Nigel Slater praises the "piquant richness" that it can add to a dish. Heston Blumenthal and Gordon Ramsay use it, and Marco Pierre White is a big fan.
In a British supermarket, Lea & Perrins is the only Worcestershire sauce. Its competitors include soy sauce and Maggi seasoning. In the Yorkshire region there is also Henderson's Relish.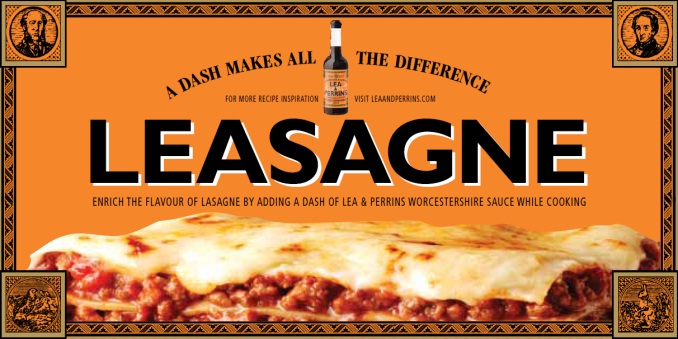 Cheaper Worcestershire sauces are sold to the catering trade. These tend to be thin and watery, overly sweet and without much of the characteristic Lea & Perrins spice or tangy character.
Lea & Perrins Worcestershire Sauce recipe
Here is my recipe for how to make the closest possible imitation of Lea & Perrins Worcestershire sauce:
Always use the finest ingredients you can find, and for best results, ferment in wooden barrels.
1. Pickle 18kg of shallots, unpeeled heads of garlic and unpeeled red onions. Then add 11kg of salted Spanish anchovies. Historically the fish was allowed to break down into a paste.
2. After your vegetables and anchovies have aged for three years, blend and add the following: 2.3kg of fresh raw green Fukien chilli peppers from China, 6.4kg of black tamarind from Calcutta, 1kg cloves, 36 litres of soy sauce (Lea & Perrins have used hydrolysed vegetable protein since WWII, but previously used soy), ginger and "various fruits" (understood to include 225ml of essence of lemon). Blend together and allow to ferment for a minimum of six weeks.
3. Before bottling, add molasses, sugar (15kg), salt (4.5kg) and 82 litres of malt vinegar. Add water to get to the desired consistency.
4. Finally, the sauce is filtered and pasteurised.
Sure, you can pare down the scale, but the time involved means it's much easier to just buy a bottle of Lea & Perrins than to make your own!