Fox's Biscuits employs 2,000 people. An extensive own-label producer, it is best known for the Rocky and Party Rings biscuits.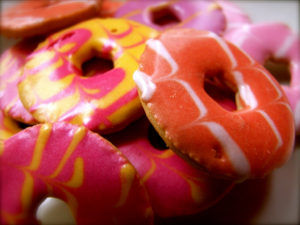 Michael Spedding establishes the business
Michael Spedding (1834 – 1927) was born to a humble family in Marsh, Huddersfield, Yorkshire. He received just three months of formal education, supplemented with some Sunday school teaching.
Spedding worked at a cotton mill in nearby Meltham by the age of 13. His grandfather encouraged him to relocate to Batley to find work. Spedding was poor, and made the 15-mile journey on foot. His economic position was such that on some nights he would sleep in barns.
Spedding married Susan Fox (1834 – 1895), the daughter of a bone-setter, in 1854.
Spedding established himself as a food seller from 1863. He began to concentrate on the confectionery trade, with an initial focus on brandy snap biscuits.
In addition to his confectionery business, Spedding took over the bone-setting business of his father-in-law from 1877.
Spedding had been joined in business by his daughter Hannah and his son-in-law Fred Ellis Fox (1871 – 1938) by 1891.
The firm began to trade as F E Fox & Co from 1897, and Spedding retired in 1900. Brandy snaps continued to be the major product.
F E Fox & Son
F E Fox was joined by his son, Michael Spedding Fox (1896 – 1963), and the firm began to trade as F E Fox & Son.
F E Fox & Son relocated to a new site at Batley from 1927.
Michael Spedding died as one of the oldest men in his district in 1927.
F E Fox & Son was best known for brandy snaps and ginger biscuits by 1929.
F E Fox & Son was incorporated as a private company in 1938. The business was still a regional concern at this time.
F E Fox died in 1938 and left an estate valued at £19,243. Michael Spedding Fox became managing director of the company.
Michael Spedding Fox expands the business
The Batley factory was expanded and modernised in the post-war period. F E Fox & Son Ltd had around 500 employees by 1955.
F E Fox & Son won a valuable contract to produce biscuits for Marks & Spencer in 1958. The contract accounted for half of all production.
F E Fox & Son required capital to fulfil its ambitions of becoming a nationally recognised company. The business went public in 1960 as Fox's Biscuits with an authorised share capital of £400,000. There were around 950 employees.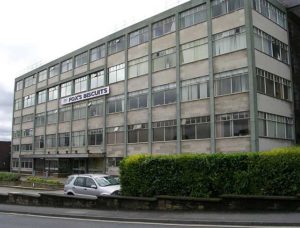 Parkinson's Biscuits of Kirkham, Preston was acquired in 1966.
J Lyons & Co acquired a 25 percent stake in Fox's Biscuits in 1972.
Acquisition by Northern Foods
Fox's Biscuits was acquired by Northern Foods in 1977. Following the merger of their interests, Northern Foods supplied Marks & Spencer with around 40 percent of its cake and biscuits.
Alfred Henry Fox died in 1977 with an estate valued at £124,375.
Fox's Biscuits had emerged as one of the strongest brands at Northern Foods by the 1980s.
Fox's Biscuits was one of the largest biscuit manufacturers in Britain by 1986. Around 2,500 people were employed.
Elkes Biscuits of Uttoxeter was acquired in 1987.
Northern Foods invested £20 million to increase production at Fox's biscuits in 1987.
Fox's Biscuits was best known for its Rocky and Party Rings biscuits by the 1990s.
2 Sisters Food Group
Northern Foods was acquired by 2 Sisters Food Group in 2011.
The non-core Fox's Biscuits business was identified as a potential divestment for 2 Sisters in 2016, with an estimated sale price of £250 million.
There are three Fox's Biscuits factories as of 2019, located at Uttoxeter, Batley and Kirkham near Preston. The division employs 2,000 people. The company has a large contract and own-label business, producing Farley's Rusks for Heinz, for example.
The Elkes brand is still used by Fox's to market its budget range of biscuits.
As of 2019, Fox's ranks at fourth place in the British biscuit market, with a 3.7 percent share.