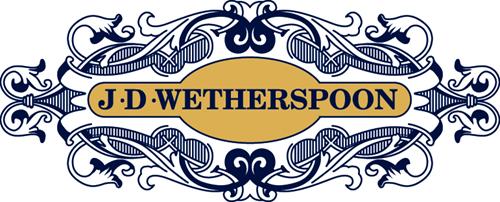 J D Wetherspoon is a company that has been consistently innovative throughout its history. It has demonstrated a tendency to follow its own path, and has proved willing to take calculated risks.
Tim Martin (born 1955), was born in Norwich, the son of an executive for Guinness.
Martin was a qualified barrister with no desire to practice. He had wanted to be a squash professional but that didn't work out.
Martin enjoyed a drink at Marler's Bar in Muswell Hill, London. It was one of relatively few free houses (not tied to buy beer from a brewer) in London at the time.
The proprietor, Andrew Marler (born 1953), had acquired the lease when it was a betting shop, and converted it into a bar. Martin entered into the lease with Marler from 1979.
The pub was renamed Wetherspoon's from 1980, after a teacher of Martin's who struggled to control his class. Sales were brisk, largely due to the fact the the pub was free to sell beers of its own choosing. Martin realised there was untapped demand for free houses.
Martin expanded his business by taking on debt. He opened his second pub in a converted car showroom at Crouch End in 1981.
J D Wetherspoon was incorporated in 1983. Martin was keen to expand the company, but was hampered by the lack of pubs on the property market at the time. As a result, he instead converted unconventional premises such as former banks, supermarkets, churches and cinemas. The company quickly gained expertise in securing drinks licenses for new premises and gaining planning permission.
The company grew with its standard offering of low prices, cask ale, and no music. Comparisons began to be made between the chain's values and the ideal English pub as described by George Orwell. Whilst the similarities were initially coincidental, Martin consequently adopted Orwell's template, and a number of outlets are named after Orwell's essay title, The Moon Under Water.
J D Wetherspoon was floated on the stock exchange in 1992. By this time there were 44 pubs, all situated in London.
Wetherspoon introduced its all day food menu from 1993, and dedicated one third of its pubs as smoke-free areas. Its new pubs were double the normal pub size, and had almost double the average turnover, although margins were lower.
In 1994, the Financial Times reported that the chain was selling Guinness stout at lower prices than the two major supermarkets, Tesco and Sainsbury's.
Wetherspoon had grown to 300 outlets by 1999. An advantage of converting former banks and supermarkets was that the company was able to significantly reduce its tax bill due to benefits from capital allowances. Its rate of corporation tax was three percent in 1998, and five percent in 1999. Wetherspoon therefore had a significant incentive to expand its number of outlets, and it helps explain how and why the company expanded so quickly. The legal loophole was closed in 2001.
Wetherspoon experienced its first major misstep in 2000, when it entered the Northern Ireland market for the first time. It was a serious instance of misjudgement of a local market. As Wetherspoon sells its beer so cheaply, it normally requests a discount from breweries. However, Guinness refused to discount their beer in the country, claiming that the Northern Ireland market had increased marketing, staff training and quality control costs. Therefore Wetherspoon did not stock Guinness, and as a result, nobody came to their pubs. The company then had to accept Guinness' terms, or else risk utter failure in Northern Ireland.
Outlet sales were four times that of the average pub by 2001. That year, Wetherspoon began to wholeheartedly push its food offering, taking on the likes of Starbucks and McDonald's with its own range of coffees and burgers. Breakfasts were introduced, and the company was highlighted for its notably clean toilets.
In 2002, the company rolled out a second brand that it had acquired from Wolverhampton & Dudley. Called Lloyds No 1, it functioned as a Wetherspoons by day, but as a nightclub in the evening.
In 2005, the company banned smoking in all of its pubs, ahead of the smoking ban. In 2006, 9am openings and TVs (on silent) were rolled out across the chain. The company claimed that its coffee sales matched those of Caffe Nero, the coffee shop chain. By 2007, 50 percent of all sales were food related, influenced in part by the smoking ban.
In January 2009 Wetherspoon introduced the recession-busting 99p pint. The beer offered was Greene King IPA. The brewer baulked at their main product being sold so cheaply, and the offer was switched to their lower profile Ruddles Best brand.
From April 2010, all pubs opened at 7am for the breakfast market. This was not altogether successful, and opening times have since largely been scaled back to 8am. Nevertheless, the company was second only to McDonald's in the breakfast market.
Wetherspoon entered the Republic of Ireland market from 2013. Tim Martin remains keen to open outlets in France, having explored potential sites in Paris, Calais and Lille.