How did Hiram Walker become the second largest producer of Scotch whisky in the world?
Harry Hatch builds a whisky business
Harry Clifford Hatch (1884 – 1946) sold whisky by mail-order in Montreal. He made a small fortune before the business was ruled illegal in 1921.
Hatch then acquired Gooderham & Worts of Toronto, the oldest distillery in Canada, for $1 million in 1923.
Hatch purchased Hiram Walker & Sons of Ontario, the largest whisky distillery in Canada and best known for Canadian Club, for $14 million in 1926.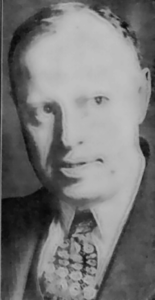 Hatch merged Hiram Walker & Sons with Gooderham & Worts of Toronto to form Hiram Walker Gooderham & Worts, one of the largest whisky distillers in the world, in 1927.
Harry Hatch enters the Scotch whisky market
At the time Distillers Co controlled around 70 percent of the Scotch whisky industry. After a failed attempt at a merger with Distillers, Hatch decided to enter into the industry for himself.
Hiram Walker acquired a 60 percent stake in James & George Stodart of Glasgow for "a few hundred thousand dollars" in 1930. The purchase included the Stirling Bonding Company (with the Old Smuggler brand) and George Ballantine & Son. Full control of the business was acquired in 1936.
Hiram Walker acquired the Glenburgie and Miltonduff-Glenlivet malt whisky distilleries in Morayshire in 1936. Both distilleries were modernised.
Hiram Walker & Sons (Scotland) was registered with a capital of £1 million in 1937. It was a wholly-owned subsidiary of Hiram Walker Gooderham & Worts. Capital was increased to £1.5 million the following year.
Due to a growing export trade, particularly to the United States, Hiram Walker struggled to procure sufficient grain whisky for blending purposes. As a result, the company opened the largest distillery in Europe at Dumbarton in 1938. The £450,000 investment produced three million imperial gallons of whisky each year, mostly grain whisky, from a nine-acre site.
90 percent of Hiram Walker Gooderham & Worts sales were to the United States by 1939. Hiram Walker Gooderham & Worts was the fourth largest distiller in the world by 1946.
Thomas Scott expands the business
Thomas Scott was general manager and a director of Hiram Walker & Sons (Scotland) by 1949. He introduced a resident flock of Chinese geese to act as security guards at the Dumbarton distillery from 1950.
Workers at the Dumbarton distillery in the 1950s
Bloch Brothers of Glasgow was acquired in 1954. The acquisition included two distilleries (Scapa, Orkney and Glen Scotia, Campbeltown) and large reserves of whisky, including some of the oldest in Britain. Bloch sales were strongest in North and South America. It was the second largest post-war acquisition in the Scotch whisky industry to date.
Hiram Walker & Sons was the second largest producer of Scotch whisky by 1957.
Ballantine's was the highest-selling Scotch whisky in the United States by 1961. It was a favourite of President John F Kennedy.
1,100 people were employed at the Dumbarton plant in 1969.
Thomas Scott retired in 1969.
Continued growth
The Balblair distillery of Ross-shire was acquired in 1970.
A new complex for Scotch whisky production was opened at Kilmalid, outside Dumbarton, in 1977. It was the most advanced whisky blending plant in Europe.
A new bottling plant was opened at Kilmalid in 1982. It processed more than 100 million bottles a year.
Hiram Walker was the third largest Scotch whisky producer in the world by 1984, with nine malt distilleries and one large grain distillery. Ballantine's was its large international brand, and although sales had declined in the United States, it was the market leader in Continental Europe, with particularly strong sales in Italy.
Allied Lyons and Pernod Ricard
Hiram Walker was acquired by Allied Lyons, a British food and beverages company, in 1987.
Allied produced twelve million bottles of Ballantine's a year from its Kilmalid and Dumbarton plants by 1992. 70 percent of production was destined for mainland Europe.
The Dumbarton distillery was closed in 2002, and demolished in 2008.
Pernod Ricard, a French distiller, acquired Allied Lyons, now known as Allied Domecq, in 2005. Some brands were divested to Fortune Brands and Diageo.
The geese were removed from Dumbarton in 2012.
Ballantine's was the second highest-selling Scotch whisky in the world after Johnnie Walker as of 2014.
Notes
The British records of Hiram Walker up to 1940 are believed to have been lost during the London Blitz.