Kangol is one of the best known headwear brands in the world.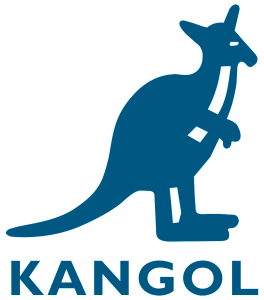 Jakob Henryk Spreiregen (1894 – 1982) was born in Warsaw, Poland to Jewish parents. The family emigrated to France in 1910, and Jakob adopted the name Jacques Henry Sergene.
To escape the war, Spreiregen emigrated to England in 1915. By 1916, as "Jacques Spreiregen" he was manufacturing hats at 28 Castle Street, London. He also imported basque berets from France, which proved popular.
Following service in the British army, Spreiregen was naturalised as a British citizen in 1920.
The Kangol brand was introduced in 1930. The name was derived from K for knitting, ANG for Angora and OL for wool.
With war in Europe looming, Spreiregen reasoned that there would be an imminent increase in demand for military berets. Assisted with funding from the Cumberland Development Company, he leased the former Ainsworth thread mill in Cleator from 1938. He furnished it with machinery from a factory in France that he owned. It initially employed a staff of four.
Kangol became the major beret supplier to the British armed forces during the Second World War. All manufacture was dedicated to the army, and production reached one million berets a year.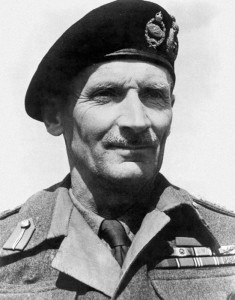 A new factory at Frizington, Cleator, was opened in 1950. The new factory allowed the company to meet demand, and profits subsequently increased exponentially.
Kangol became a public company with an authorised capital of £200,000 in 1952.
William Carrick & Sons of Carlisle, a fur felt hat manufacturer, was acquired in 1952. The takeover added a workforce of 100 to Kangol, to give a total of 500. Part of the Carricks production facility was given over to the manufacture of Kangol berets.
Thompson Bros of Huddersfield, woollen spinners, was acquired in 1953. By this point Kangol was using around one million lbs of woollen spun yarn every year, and Thompson Bros was its largest supplier.
After the Second World War the British armed forces continued to be a significant customer, purchasing 16 percent of beret production in 1953. 15 percent of berets were exported to 49 different countries.
Kangol Magnet was established as a subsidiary to manufacture fibreglass safety helmets from 1954. It later expanded into seat belts.
The loss-making manufacture of fur felt hats at Carricks of Carlisle was discontinued in 1956-7.
Around 120,000 berets a week were produced by 1957. About half of all civilian berets were exported. The British armed forces acquired around 10,000 berets a week.
70 percent of production was exported by 1964-5.
A factory was opened in South Africa in 1965 with a productive capacity of 1.2 million berets a year, which would cover "the bulk" of demand in that market.
Mary Quant (born 1930), inventor of the miniskirt, and Pierre Cardin (born 1922) designed berets for Kangol in 1966. Exports represented 66 percent of turnover for the headwear division by 1969.
Kangol Magnet was the largest manufacturer of seat belts in Europe by 1969. It produced over 40 percent of all seat belts in the United Kingdom from its factory in Carlisle.
Kangol was acquired by American Safety Equipment, a seat belt manufacturer, for £3.2 million in 1972. Company directors, who held 42 percent of the equity, recommended the offer. At this juncture Jacques Spreiregen took the opportunity to retire as company chairman.
Around four million hats were produced in 1975. Kangol was the largest beret manufacturer in the world. The leading export market was Sweden, followed by the US, then Japan, followed by Canada. Exports to the US amounted to around 200,000 caps, accounting for over £1 million in sales, in 1976. The headwear division won the Queen's Award for Export in 1966, 1971 and 1978.
American Safety Equipment was acquired by Marmon Group of Chicago in 1978.
Marmon Group was keen to divest Kangol Helmets of Stranraer, due to the risk of lawsuits in the US. To prevent the closure of the factory, management bought the company for £450,000 in 1981. The former subsidiary did not retain the rights to the Kangol brand name.
The Kangol beret enjoyed huge growth in sales among the African American community in New York from the late 1970s, perhaps attracted by the aspirational, yet affordable nature of the headwear. Another significant factor in the popularity of the berets was their versatility.
Kangol acquired a millinery factory in Luton in 1979. There they installed Graham Smith (born 1938), a well-regarded milliner, as their design director from 1981. There he would design hats that would be worn by Diana, Princess of Wales (1961 – 1997), among others.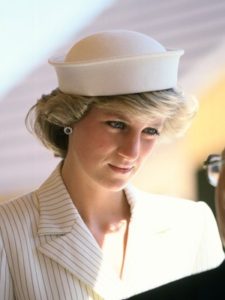 Kangol was recording annual sales of 4.8 million hats in America by 1985. The company was the largest hatmaker in Europe.
The Kangaroo logo was added from 1985, supposedly because American consumers were requesting "the kangaroo hats".
Kangol acquired its major British hat-making rival, J W Myers of Leeds, in 1990.
Kangol employed around 600 people at Cleator and Frizington in 1991.
A factory was opened in Panyu City, China in 1996.
Kangol headwear was subject to a management buyout for £32 million in 1997, with financial backing from Kleinwort Capital, a private equity firm. The Cleator site employed around 600 people. Marmon retained the seatbelt operations in Carlisle, but lost the rights to the Kangol brand.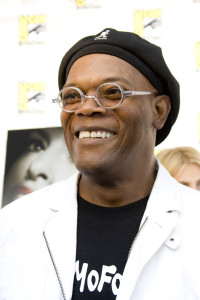 The unprofitable Leeds factory was closed in 2000, with the loss of 40 jobs. Production was relocated to the Panyu City factory in China, which had lower costs.
The global rights to Kangol headwear were sold to Bollman Headwear of America in 2001.
The Fritzington factory was closed with the loss of 80 jobs in 2001. Manufacturing also ended at Cleator, which would function as a distribution depot. Most production was relocated to China.
The Kangol rights (excluding headwear) were sold for an estimated £30 million to August Equity Trust in 2004. The Kangol rights (excluding headwear) were acquired by Sports Direct for £12 million in 2006.
Bollman Headwear closed the Cleator site in 2009, with the loss of 32 jobs. Production was relocated to Eastern Europe and the United States.