TGI Friday's was one of the first American casual dining chains to expand overseas.
Whitbread had established the Beefeater restaurant chain in Britain 1974. Eager to replicate its success, Whitbread experimented with a number of new restaurant concepts in the 1980s. A 50 percent stake in the British franchise for Pizza Hut was to prove highly successful from 1982. The franchise for Quick, a Belgian fast food chain, was acquired, but the concept soon failed.
Whitbread opened the first TGI Friday's in Britain in Birmingham in 1986. A former Wendy's in Covent Garden, London was converted in 1987. The site enjoyed a £1 million makeover, and was an exact replica of the American model. By the end of the 1980s further outlets had been established at Birmingham, Fareham, Reading and Cardiff.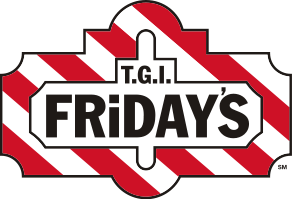 TGI Friday's had been established as a singles bar on the east side of Manhattan by Alan Stillman, a perfume salesman, in 1965. At a time when New York pubs and bars were aimed at men, Stillman made his bar brighter, cleaner and more domestic in order to make it more attractive to women. Daniel R. Scoggin was a customer who recognised the franchising potential of the restaurant, and instigated the roll-out of the chain across the US.
TGI Friday's was the first chain of themed casual dining restaurants. The flamboyant bartenders were the direct inspiration for the Tom Cruise movie Cocktail (1988), which was filmed in the original Friday's. The restaurant claims to have invented loaded potato skins in 1974, and helped to popularise nachos. After a few years, the chain began to attract families, particularly during the daytime.
The chain was an instant success in Britain. Whitbread had insight into the mindset of the British public, and knowledge of the property market. The Covent Garden site was the busiest TGI Friday's in the world by 1992, and reputedly the busiest restaurant in Europe. In one week, its 260 seats yielded a turnover of £180,000.
There were 12 sites in Britain by 1993, and the average annual turnover was £2.5 million. According to Sally Dibb and Lyndon Simkin, Friday's altered the UK dining scene "beyond recognition" due to its vitality, enthusiasm and tight quality control standards. The company hired staff with extrovert personalities, and the restaurants provided a theatrical experience. From the beginning, TGI Friday's was an early example of a company that tried to be "nice", to treat its employees fairly and to be a good corporate citizen.
The chain grew to 41 outlets by 2004. At this time, Whitbread indicated that it would divest the chain if profits failed to improve. Sales remained disappointing throughout 2005. Whitbread sold the chain to the American parent company, Carlson, for £70.4 million in 2007. Whitbread felt that it had grown the chain as much as it could.