Kraft has operated in Britain for almost 100 years.
Kraft enters the British market
Kraft opened an office in Liverpool with a staff of two salesmen in 1924. The site managed the sales of Kraft products imported from Canada and the United States.
Demand proved sufficient to begin production at a factory on Silverdale Road, Hayes, Middlesex from 1926. The site had a staff of around 100 people.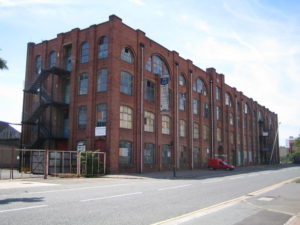 Production of Dairylea cheese had commenced by 1932.
Kraft had enlisted the prestigious J Walter Thompson advertising agency to promote its wares by 1934. Promotional material focused on the taste consistency of Kraft cheese.
Kraft processed large quantities of cheese for the Government during the Second World War.
Kraft produced only four products in Britain in 1950: cheese, Dairylea, tomato ketchup and salad cream.
Production relocates to Merseyside
Production was relocated to a new factory at Kirkby, Liverpool in 1957. It employed over 1,500 people across a 53-acre site. Kraft claimed it was "the most modern food factory in Britain". The Hayes factory, across a six-acre site, was sold to T Wall & Sons.
The relocation allowed Kraft to expand its British product range to include the Kraft Dinner, Velveeta cheese, tomato chutney and margarine.
Kraft opened a dairy plant at Haverfordwest, Pembrokeshire in 1962.
Kraft acquired Brains, a fresh meat company, in 1966.
Dairylea was the leading packaged cheese in Britain by 1968, and Kraft held 70 percent of the British processed cheese market. Kraft had managed to win around ten percent of the British margarine market, in a sector dominated by Unilever.
Kraft Foods UK had a turnover of £54 million in 1973. The company employed 4,350 people, including around 2,000 people at the Kirkby plant.
The head office had been relocated to Cheltenham by 1977 and the company employed around 3,000 people across the country.
Kraft closed its edible oil plant in Trafford, Manchester with the loss of 380 jobs in 1982.
Cheese production was relocated from Kirkby to more modern plants in Germany and Belgium in 1983. 930 out of 1,150 jobs were lost, as the plant would concentrate on margarine production and distribution work. Kraft also announced that it was looking for a buyer for the Haverfordwest plant. In total, the Kraft UK workforce was reduced from 3,200 to 1,850.
A further 60 jobs were lost at Kirkby in 1985.
Kraft is acquired by Phillip Morris
Kraft was acquired by the American tobacco company Philip Morris in 1988. Philip Morris had acquired General Foods in 1985, and they combined the Bird's custard and Angel Delight brands, as well as a factory in Banbury, Oxfordshire, with the Kraft UK business.
Kraft acquired Terry's of York from United Biscuits for £220 million in 1993.
Kraft sold its European margarine assets, including the 53-acre Kirkby factory and the Vitalite margarine brand, to Unigate for £77.25 million in 1996.
Kraft sold the Bird's custard and Angel Delight brands to Premier Foods for £70 million in 2005.
Kraft closed the Terry's site in York in 2005 and moved production to Poland, with the loss of 316 full time jobs, and 150 seasonal jobs.
Kraft acquired Cadbury of Bournville for £11.9 billion in 2009. The Cheltenham offices were closed in 2010 and relocated to Bournville. The company was renamed Mondelez from 2012.